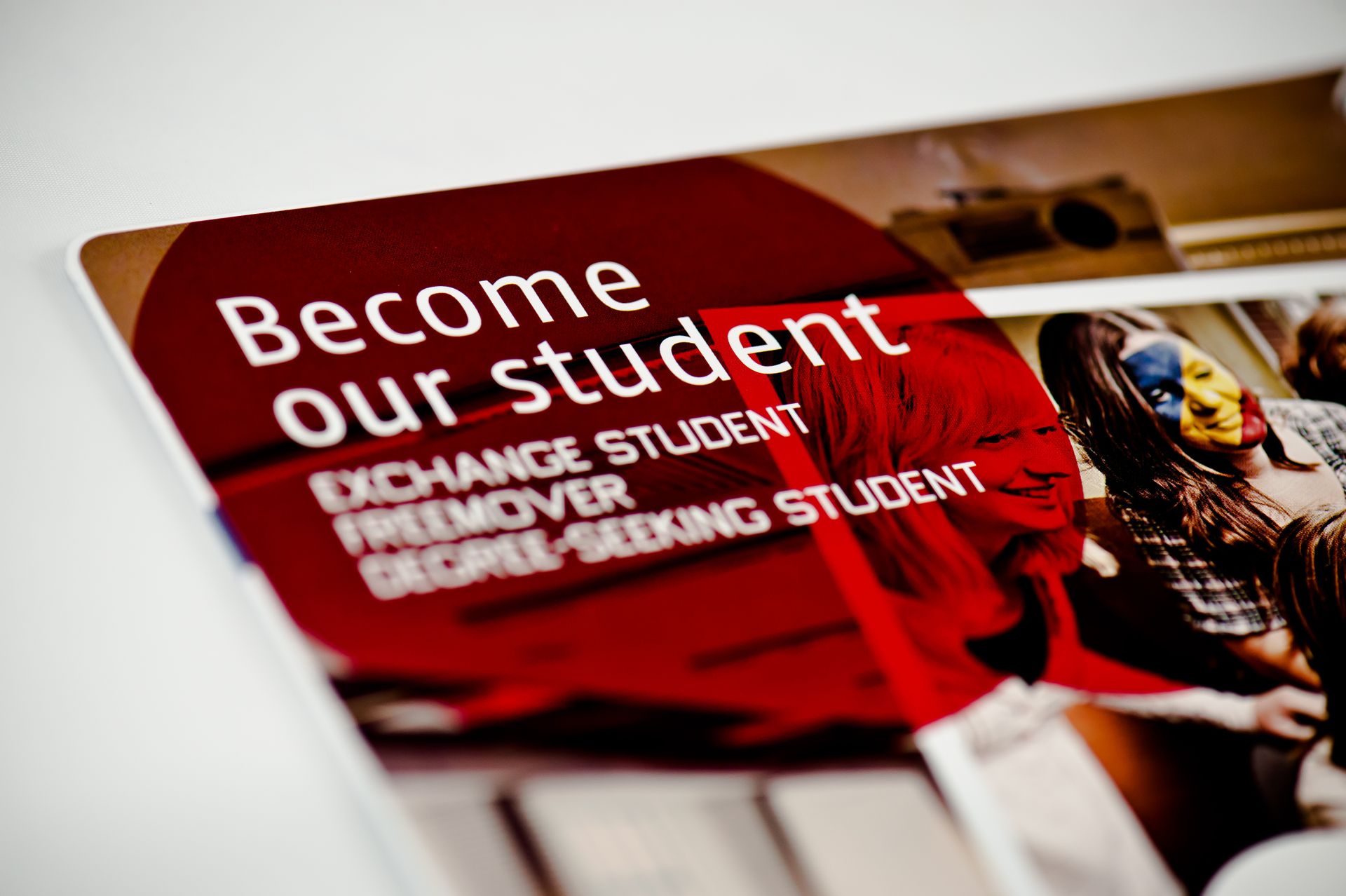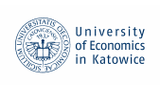 | | |
| --- | --- |
| Study location | Poland, Katowice |
| Type | Undergraduate/Bachelor, full-time |
| Nominal duration | 3 years (180 ECTS) |
| Study language | English |
| Awards | BA |
Tuition fee

PLN 14,000 per year

The first payment must be a year tuition fee paid during application process.

Application fee

PLN 85 one-time
Entry qualification

High school / secondary education (or higher)

The entry qualification documents are accepted in the following languages: English / Polish.

Often you can get a suitable transcript from your school. If this is not the case, you will need official translations along with verified copies of the original.
Language requirements

English
Accepted proof of proficiency: FCE or CAE, IELTS 5.5+ or TOEFL 69+
Overview
The main goal of the International Business programme is to prepare a professional ready to work for internationalised organizations right after finishing the studies.
The programme offers Students a unique opportunity to study business in the international context, with a solid ground of knowledge in economics, law, finance and management. Students get familiar with the most up-to date phenomena of the global economy as well as with the conditions in which organizations conduct their international business operations.
Knowledge and capabilities gained throughout the programme shall be useful for Those who intend to operate as international entrepreneurs, work as international trade or management specialists in companies or get employed by non-profit organizations of international scope and public institutions, including UE administration.
International Business bachelor programme offers comprehensive education covering all the most important areas of management in international environment within the core set of courses and a chance to focus on favourable areas within the range of elective courses.
During studies the Students develop own life-long learning capabilities and team work competences. They have a great deal of chances to try themselves in a multicultural environment and carry out projects in cooperation with colleagues coming from different countries. Working within a culturally diverse environment and direct contact with representatives of other cultures during the course, International Business study fosters building attitudes of cultural sensitivity and cultural intelligence of students, which is a key advantage for people planning careers in international business. The program's content allows the Student to form a socially responsible attitude implementing the principles of socially responsible business in economic life.
The courses of the IB program are blocked within the semester – after 7 weeks of studying one part of the subjects and passing the inter-semester session, students go on to study the next part. Such intensification of education fosters concentration on the subject, increases the chance to achieve the intended learning outcomes, and provides students with greater comfort during the exam session. The structure of the course facilitates international mobility of Students, encouraging Their participation in University's exchange offer or short-term international events abroad. Students are widely invited and have a broad range of possibilities to try themselves and gather international experience.
The language of instruction is English, together with diploma seminar and thesis. Moreover the programme offers separate courses of two foreign languages at different levels – 4 hours a week / 6 semesters, each of two courses, which is a great chance to develop international communication skills.
Apart from learning Students are offered a chance for sports activities during PE classes and within University's sports association.
The studies are aimed at acquiring knowledge and competences by the students in the areas concerning:
the environment of an internationalized organization:
- international economics
- international business law
- international business environment analysis
- functioning of European Union institutions
- world economic history
the organization itself:
- management of companies and non-profit organizations
- organizational behavior
- accounting and finance
- international business strategies
- international marketing and quality management
- international trade, transport and logistics
- business ethics and company social responsibility
the people:
- consumer behavior and consumer rights protection
- human resources management
- international business negotiations
- sociology
supporting areas:
- languages and business communication
- mathematics and statistics in business
- information technology
- sports
Teaching methods and scientific staff
All the courses within the International Business bachelor program are taught in English by both Polish and foreign lecturers actively involved in research in the area of international business. Students are also invited to hear from practitioners running or working for international business companies and institutions.
In teaching the emphasis is put on practical knowledge and usage of interactive teaching methods that require personal engagement. Lecturers promote active learning tools like workshops, simulations, case studies, research projects and problem-based learning. A lot of attention is also paid to development of interpersonal capabilities and public speech competences through debates, discussions and presentations. In order to be prepared for the requirements of distant cooperation and virtual team work Students are invited to use technology enhanced learning tools enabling remote work and e-learning. Cross-cultural competences are developed during in-class workshops but also through participation in international educational projects as Markstrat, X-Culture, Erasmus + Intensive Programmes and others.
Additional information
Internships
There is a requirement for mandatory internship in a internationalized company as well as governmental or NGO institution engaged in international activities. Internship's purpose is to offer the student the opportunity to:
- get practical experience within the international business environment,
- gain a more complete understanding of various international business issues,
- obtain the ability to analyze and propose solutions to international business problems,
- develop capabilities for work in multicultural environment,
- understand the activities of international business professionals and develop understanding about personal career options in international business,
- help in defining student's career goals.
The internship is designed to take 12 weeks, with the minimum number of 25 on-the job hours a week (300 hours/10 ECTS points total). The internship may take place in Poland and/or abroad.
Mobility options
The IB program gives students the opportunity to test themselves in the international environment through active participation in:
- international teaching and research projects, e.g. X-culture, Markstrat (conducted with the participation of students, teachers and companies from across the world),
- trips within international student mobility programs,
- everyday team work with foreign students,
- participation in classes conducted by lecturers from foreign universities,
- learning from practitioners on lectures and internships.
The students may undertake studies and 3-month internship abroad within the Erasmus and other international cooperation programs (e.g. CEEPUS) – UE Katowice collaborates with almost 200 higher education institutions from Europe, the United States, Canada, China, India and other countries.
Programme structure
Career opportunities
Graduate's profile
The graduates have knowledge:
- concerning the functioning of international enterprises, national economies and international political and economic organizations;
- about the relations between firms and entities that shape the international environment and about their behaviors affecting this context;
- about the international operations, growth and development of business organizations (from SMEs to MNC), necessary to explain and practice managerial activities in companies on the international market;
- of management science, economy and related disciplines e.g.: organizational psychology and sociology, law and political science, philosophy and ethics, mathematics and statistics that shall prove helpful in extending the perspective when explaining and shaping strategies of organizations in international context.
The graduates are able to:
- use their knowledge to identify and interpret phenomena, economic, social and managerial processes and behaviors occurring internationally, their determinants and relations between them;
- critically select the data and methods of analysis and the respective knowledge to research and interpret the motives, forms and outcomes of international activities of enterprises, institutions and organizations;
- evaluate the risks and effects of realized strategies and activities;
- formulate problems and solve them with the use of knowledge and competences from within and outside the organization (e.g. including specialists in international business consulting, research and business service companies);
- use their extensive professional abilities in written and spoken English in the field of international business (C1 level of the European System of Language Description) and to use professionally at least one foreign language other than English;
- exploit the knowledge and abilities developed through the studies in multicultural environment.
By the end of the programme the students shall present:
- entrepreneurial attitude and mindset enabling the active participation in decision-making processes of organization operating in a networked, international and intercultural environment;
- the awareness of ethical values, social responsibility of the organization and personal professional and social obligations of people operating in a multicultural environment together with the readiness to prevent negative attitudes towards other cultures;
- the awareness of the value of diversity and personal readiness to operate within multicultural, diverse teams with respectful attitude towards the Others;
- consciousness about the necessity of learning and personal development throughout life.
Career
After graduation, it is possible to work as:
- entrepreneur – owner of a company operating on foreign markets
- self-employed specialist in foreign trade
- self-employed consultant of international management
- marketing / finance / accounting / human resources or PR specialist in an internationalized company
- foreign trade / export-import department specialist in a company
- strategy consultant in international business consulting company
- specialist in a non-profit organization operating in international environment
- international management issues specialist in public administration offices
Examples of companies and institutions in which students can work after graduation:
- small and medium enterprises of different industries operating on international markets
- export / import companies
- multinational companies' marketing and sales subsidiaries
- multinational companies' production and logistics subsidiaries
- domestic companies co-producing for foreign partners
- domestic companies subcontracting professional services for foreign partners – call centres, IT services centres, accounting and HR services centres
- professional intermediaries in international trade – foreign trade agents, brokers, distributors,
- international trade services companies – logistic, warehousing and shipping companies, customs warehouses, tax and customs advisors,
- international trade finance and risk management companies
- foreign trade consulting companies
- international management and strategy consulting companies
- foreign trade facilitating institutions, e.g. regional, national, international chambers of commerce
non-profit organizations of international scope of activities
- international affairs public institutions
- European Union administration offices
As it comes to further education, natural progression for the holder of a Bachelor's diploma in International Business is to continue the International Business studies at the master's level at the University of Economics in Katowice. The graduates can also take up further studies in the area of economics and management in Poland or abroad.